No Question: Your Liver Is One Of Your Most Powerful Yet Most Abused Organs
Get this comprehensive eBook on liver care. Feed and care for your your best friend in this highly toxic world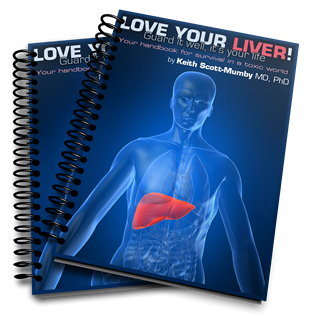 The liver is your chief "detox" organ. It eliminates environmental poisons. If your liver didn't continually remove metabolic trash and toxins from your blood, you would be dead in a matter of days.
Think of the liver as a vast and complex chemical factory: that's its job, to make biotransformations in blood-borne substances which pass through it. The liver is our largest organ and a huge flow of blood is processed and cleaned by it every iving moment. Older folks talk about feeling "liverish", meaning toxic and out of sorts. That's when the liver is not doing its job as efficiently as it should, either because of disease or overload.
The liver is also the largest gland in the body. The liver is considered a gland because, among its various functions, it manufactures and secretes bile. Bile is needed for the absorption and digestion of fats in the gut. The bile is also used as an important excretion route, to rid the body of toxins. Heavy metals, notably mercury, are mainly removed this way.
However you look at it, the liver is a mighty organ and absolutely essential to life.
Unfortunately, liver damage doesn't show up until it's too late, as many people have found to their cost. In fact the liver can lose 80% of its functional tissue and yet the individual be completely unaware that anything is wrong, beyond vague feelings of fatigue, general vague discomfort and lack of vitality.
Not enough people know about the power and importance of the liver and the key role it plays. This is dangerous ignorance. So I wrote the book.
There are many myths about the liver. Most people think only drunks get cirrhosis. In fact only 6% of people with cirrhosis got it from drinking. There's another MUCH COMMONER cause of liver damage and cirrhosis. It's very common and poeple are ignorant of the dangers. So I wrote the book.
Most people don't know that liver and emotions are powerfully interconnected. The Chinese too have this in their TCM model. So I wrote the book.
Most people don't know that the skin, hair and nails are a direct reflection of the liver and its functions. So I wrote the book.
Some Surprise Tasters!
Your liver is an amazing chemical factory! But because it stands at the crossroads of almost all biotransformation (detox) processes in our bodies, it is especially vulnerable to hurt or damage.
I teach you why the health and vitality of your liver is essential for zestful, joyous living. Not only that, but I'll show what you need to do to help your liver get into peak condition.
Big secret revealed: I'll tell you the #1 threat to your liver (and it's NOT alcohol). The top threat to your liver I'm going to reveal accounts for over 50% of cases of cirrhosis
I've listed 19 super liver feeding nutrients and explained why they are important (you don't need to take all 19 at once, of course!)
I'll share with you the top 5 herbal liver supports (and how to make your own liver support tincture on the kitchen counter top)
I explain the top liver function tests and how to interpret them
I talk about all the major sources of toxins that can knock out your liver and shorten your life (these days, alcohol is the least of your worries)
I tell you what are the real "liver spots" (clue: not the brownish aging spots commonly seen as we get older, which everybody mistakenly calls liver spots)
Oh, and I couldn't resist telling you what really happens when you try one of those heroic "liver flushes", sometimes called gallbladder flushes. You'll be amused, I know

Take a Peek Inside!
Here's A Summary Of The Table Of Contents
Your liver is your best friend in this highly toxic world. Treat it kindly.
Detox factory
Phase 1 and Phase 2 detox
Detoxing Food
So, What Does Your Liver Do, Exactly?
Fatty Dumps
Symptoms Of Liver Dysfunction and Disease
Gallbladder Symptoms
Gallstones
The Single Biggest Threat To Your Liver
What is nonalcoholic fatty liver disease (NAFLD)?
Alarming statistics about nonalcoholic fatty liver disease
Recognizing Fatty Liver
Other Liver Diseases
Hepatitis Review
Liver Disease Secondary to other Disease
Liver Cancer
Xenobiotic Liver Damage
Fast And Slow Metabolizers
Natural Hepatotoxins
Lipoic Acid, Milk Thistle And Toadstools
Herbal and alternative remedies
Drugs That Cause Liver Toxicity
Liver Function Tests
Enzymes
Serum bilirubin
Serum Proteins
Ammonia and Urea
Blood work
Interpreting your blood test results
Imaging
Biopsy
Self Treatment Of Liver Disease
The Basic Rule
Second Rule
Weight Loss Will Save Your Life
Follow A "Liver Diet"
The "Gallbladder Flush" or "Liver Flush" Scam
What Amino Acids Are Good For Liver
Antioxidants
Vitamins
Miscellaneous Liver Protector Herbs
Milk Thistle
Proprietary Formulas
Formulate Your Own Liver Herbal Tincture
Fiber. Why Pre-Biotics Will Help Your Liver Detox
How To Administer A Coffe Enema For Liver Stimulation
The Traditional Chinese Medicine (TCM) View Of The Liver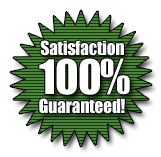 I decided to sell this important information report for a low price:
$17.00
Nobody cannot afford $17 so I know I'm being fair. Hit the red cart button below and it will take you to my shopping cart.
Remember, this is a downloadable document.
You print it out yourself or read it on-screen.
There is no hard-copy book at this time.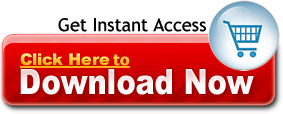 You can use PayPal in the shopping cart.
Or if you prefer, click here:
PS. I have just one final comment to make: do not wait until you are told you have extensive liver damage. Remember, you won't know until it's almost too late!
Get informed now. And may you live as long as you wish, without pain or anxiety.


---
privacy policy | security policy | terms of use | warranty disclaimer| contact customer service
No statement or opinion expressed on this website has been evaluated by the Food and Drug Administration. No product or service offered for sale on this website has been evaluated by the Food and Drug Administration. No statement or opinion expressed on this website is intended to diagnose, treat, prevent or cure any disease. No product or service offered for sale on this website is intended to diagnose, treat, prevent or cure any disease.

Copyright © 2003 - 2017 Keith Scott-Mumby. All Rights Reserved.